Advertise on Shop Local Augusta
With  just under an average of 50,000 page views per month, your business will be seen by a diverse audience located in the CSRA, looking to support locally owned small businesses!
Choose between top of site banner ads or sidebar footer ads, pay month-to-month with no commitment! Cancel at any time.
Just complete the form, select your ad option, and attach your ad creative to the order form. So easy!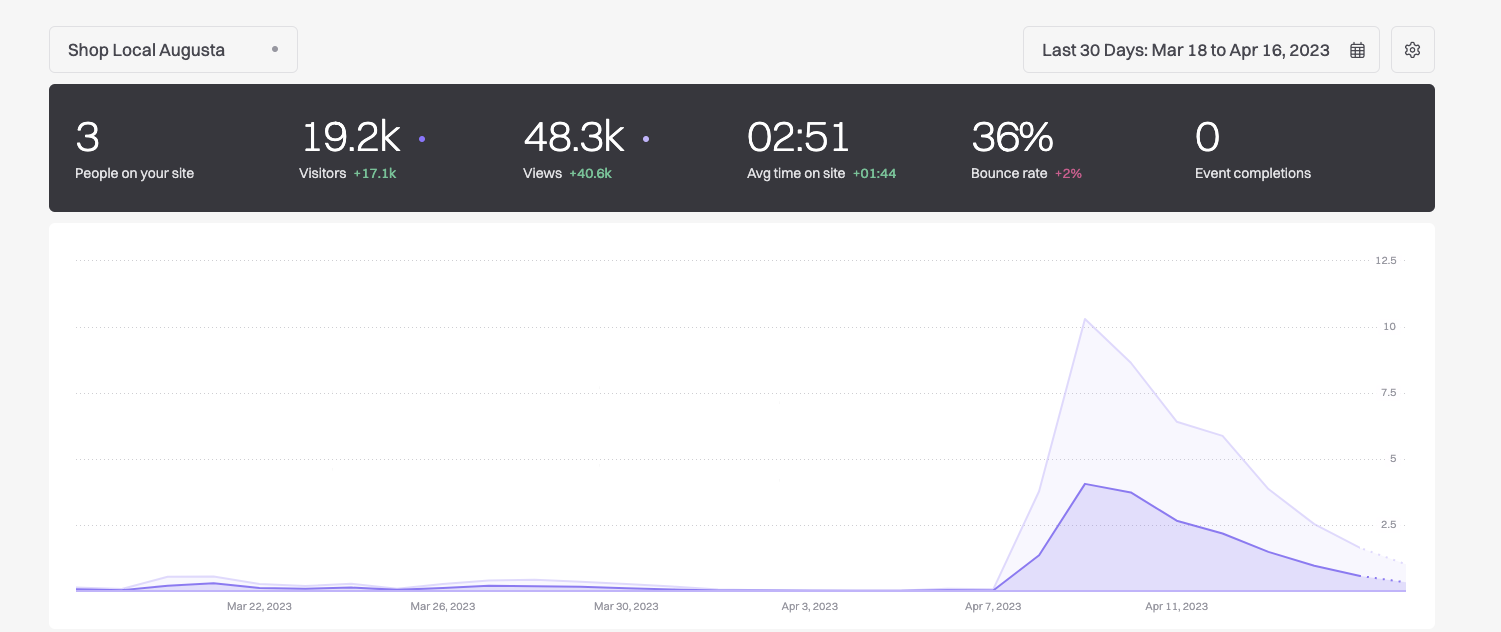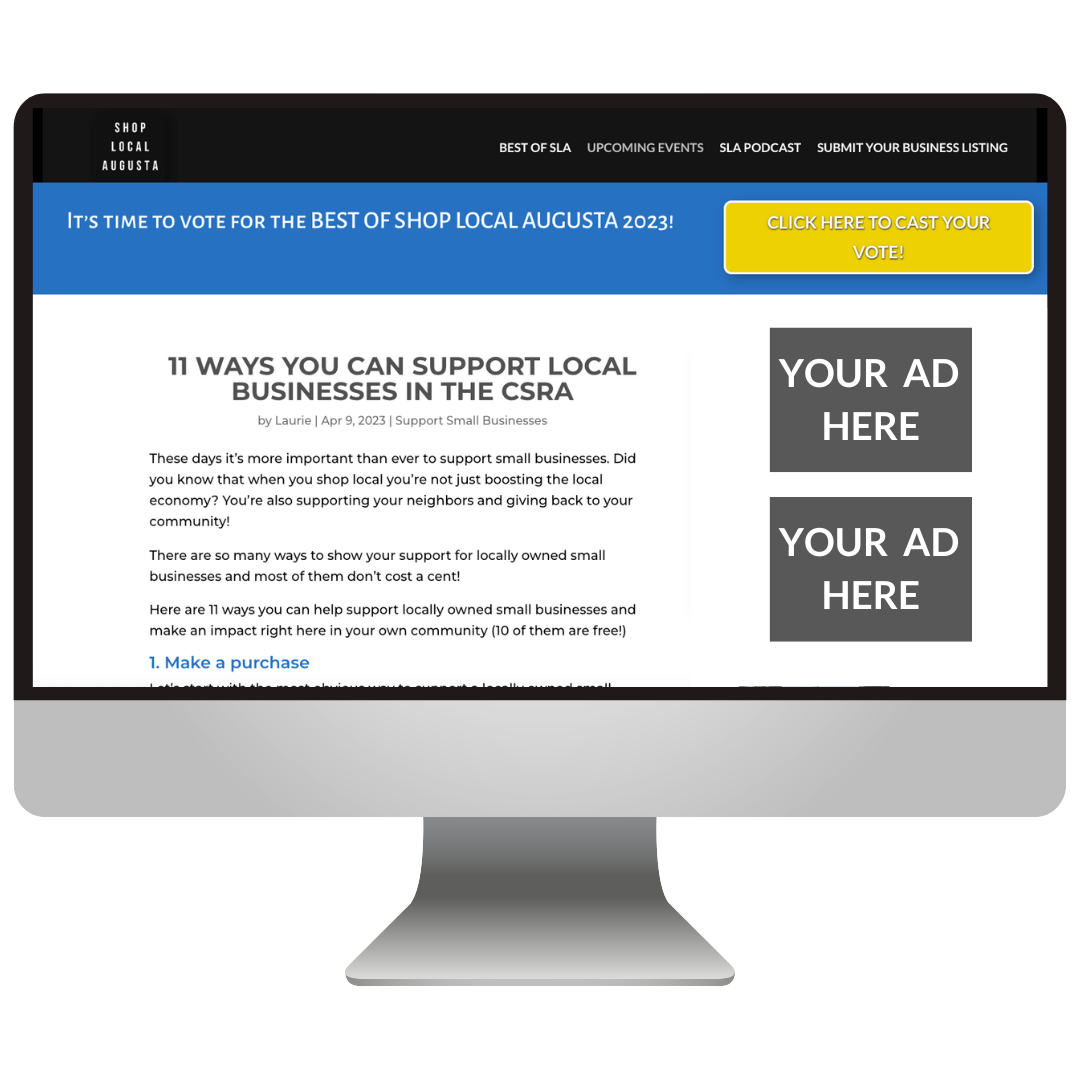 SIDEBAR & FOOTER AD
300×300
$99/month
Displayed in multiple sidebars and footer
locations around the site.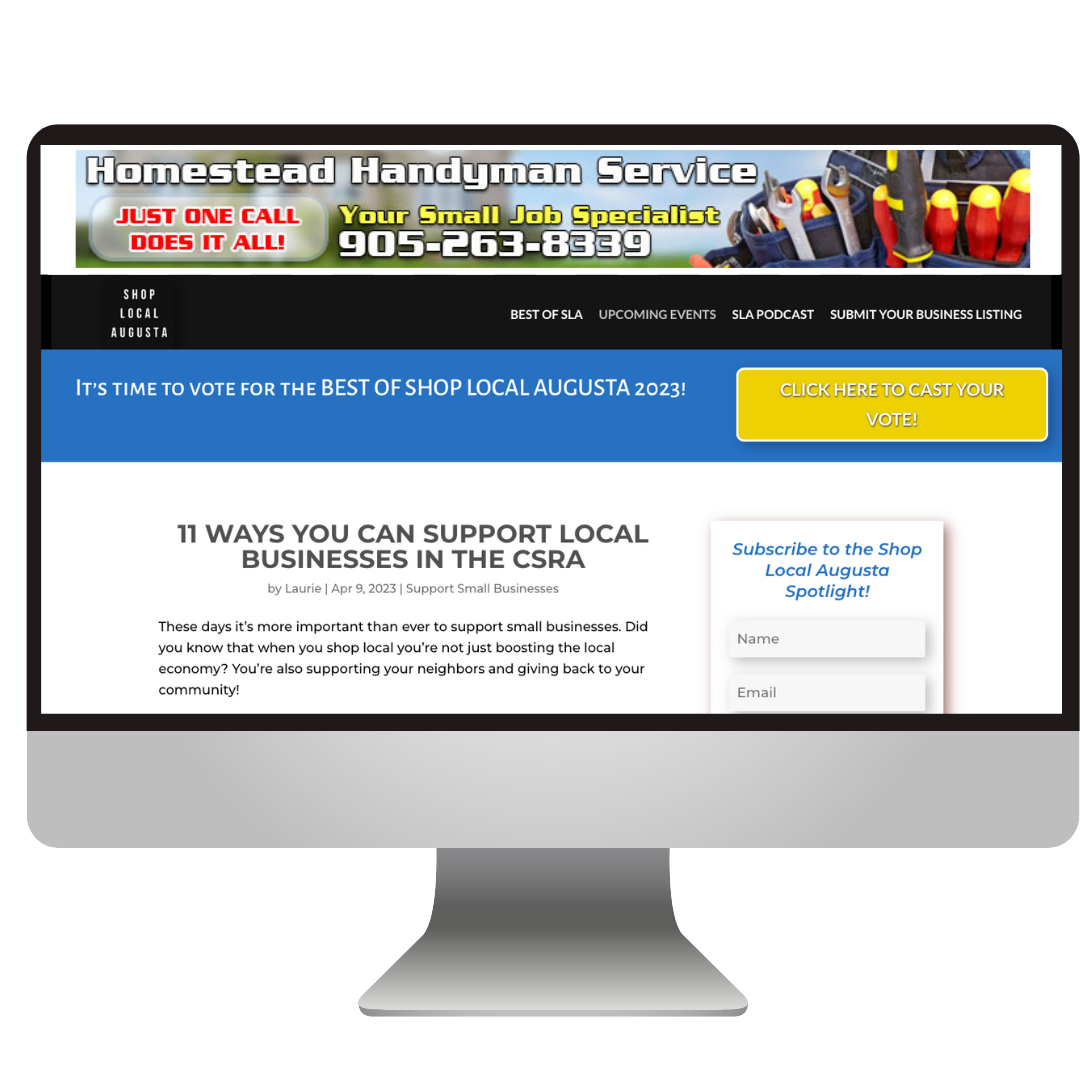 BANNER AD
728 x 90
$125/month



Rotating ads displayed at the top of the site pages.